After all the long dark Advent nights, Christmas arrives, and the story never wears out. Here is Carl Sandburg's brief description of this mysterious moment, excerpted from our Season of Glad Songs: A Christmas Anthology, available from CreateSpace or Amazon.
Merry Christmas!
The vagabond mother of Christ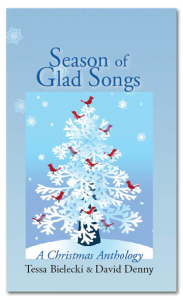 and the vagabond men of wisdom
all in a barn on a winter night
and a baby there in swaddling clothes on hay
Why does this story never wear out?
Carl Sandburg