Happy Epiphany and Twelfth Day of Christmas!
Christmas begins with a simple birth noted only by animals and shepherds. But as we arrive at the 12th Day, the Feast of the Epiphany, we are amazed that a "simple birth" in an out-of-the-way village has universal significance. Wise men from a foreign country sense that this birth shifts  the axis of history. The following verse,  excerpted from our Season of Glad Songs: A Christmas Anthology, available from CreateSpace or Amazon. celebrates the wise Kings' ride toward a mysterious star:
Oh, far away in time they rode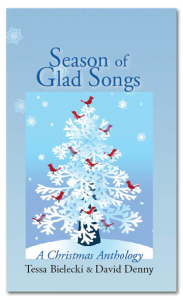 Upon their wanderings,
And still in story goes abroad
The riding of the Kings.
Eleanor Farjeon