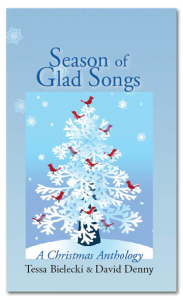 We begin the sacred season of Advent with a poem by Jessica Powers, excerpted from Season of Glad Songs, our Christmas anthology, available from CreateSpace and Amazon. May these weeks before Christmas bring you moments of silence and hope.
I live my Advent in the womb of Mary….
I knew for long she carried me and fed me,
Guarded and loved me, though I could not see.
But only now, with inward jubilee,
I come upon earth's most amazing knowledge:
Someone is hidden in this dark with me.
Jessica Powers